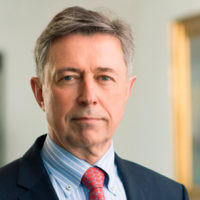 Member of the Board of Directors since 2015 and Chairman since 2019. Ove Ullerup holds a law degree from the University of Copenhagen. Started his career at the UN (UNHCR) in Thailand and subsequently joined the Danish Foreign Service with postings in Germany, New York (UN-mission), Bruxelles (Danish EU representation), Head of the Asia Department, ambassador in Vietnam before becoming Undersecretary for Multilaral Affairs, MFA (2001). Served as Lord Chamberlain to Her Majesty the Queen of Denmark 2003-2014. Since 2015 ambassador of DK in Sweden. Chairman of Asia House 2008-2015.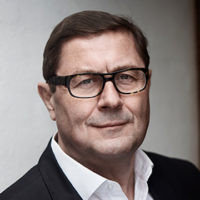 Member of the Board of Directors since January 2016. Kenneth Luciani (b. 1955) is a board member of various companies and was previously engaged with consumer products and manufacturing joint ventures in Asia for more than 20 years. During his employment with the East Asiatic Company (EAC) he was posted in Indonesia, Hongkong (with consumer products responsibility for China (Hong Kong & Macau) and Malaysia with Asia wide responsibility for own brands & joint ventures. In 1999 he returned to Denmark to pioneer the Danish coffee market where he founded and managed Baresso Coffee.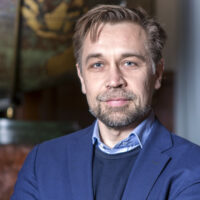 Member of the Board of Directors since 2019. Martin Jes Iversen (1972) is Vice Dean of International Education at Copenhagen Business School and Professor MPA in Maritime Business at Singapore Management University. He holds a Ph.D. from Dept. of Management, Politics and Philosophy at CBS, and his research areas include economic history and maritime economics. Martin Jes Iversen has authored numerous books, including a comprehensive history of the East Asiatic Company in 2016 and Danish Shipping in the 21st Century (Palgrave MacMillan 2020).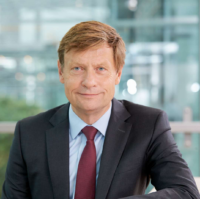 Member of the Board of Directors since 2021. Thomas Thune Andersen has broad international experience and expansive knowledge of the Danish business community. He is Chairman of the Board of Lloyd's Register Group, Ørsted A/S and VKR Holding A/S, as well as board member of BW Group, IMI plc, and Green Hydrogen Systems. 32 years of employment with A.P. Møller Maersk, where he held top positions in China, Hong Kong and Taiwan, Indonesia, the UK and the US, as a partner and member of the Executive Board, as well as CEO of Maersk Oil. He has an HD in Foreign Trade from Copenhagen Business School and studied at Columbia and Harvard University.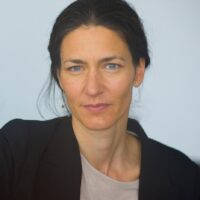 Member of the Board of Directors since 2023, Barbara Scheel Agersnap has broad international experience from the maritime and technology industries, private equity, as a consultant within strategy and innovation, and as a diplomat for the Ministry of Foreign Affairs. Barbara has lived and worked in a number of Asian and European countries. Today, she is CEO of Copenhagen Malmo Port and a member of the boards of SDG Invest, Sveriges Hamnar, Danske Havne. She earned her MBA from IMD, Lausanne.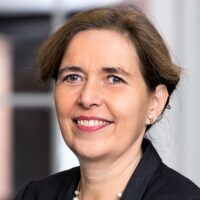 Susanne Rumohr Hækkerup
Executive Director
Wide experience from multilateral negotiations in UN, World Bank, EU, NATO, OSCE and other fora. Profound practice in multi-stakeholder partnership collaboration and bridge-building between public, private, and social sectors, and close cooperation with Danish business sector in export markets. Deputy Head of Denmark's Embassy in China 2003-2007 and Ambassador to Mexico and the Caribbean 2010-2014.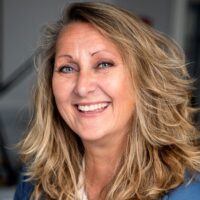 Dorte Boel-Kjær
Administrator
Experienced administrator with an extensive background in human resource management and accounting. Has comprehensive knowledge of accountancy from years of working in auditing firms, as well as broad experience as executive assistant to numerous CEOs; well-versed in office management, recruiting, logistics, and HR policies.