The EAC Foundation can be contacted by:
Phone: +45 35 26 56 11
Mail: ah@asia-house.dk
Address:
Indiakaj 16
2100 Copenhagen
Denmark
Susanne Rumohr Hækkerup
Executive Director
Wide experience from multilateral negotiations in UN, World Bank, EU, NATO, OSCE and other fora. Profound practice in multi-stakeholder partnership collaboration and bridge-building between public, private, and social sectors, and close cooperation with Danish business sector in export markets. Deputy Head of Denmark's Embassy in China 2003-2007 and Ambassador to Mexico and the Caribbean 2010-2014.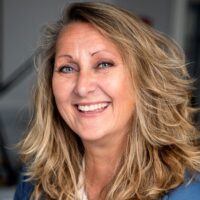 Dorte Boel-Kjær
Administrator
Experienced administrator with an extensive background in human resource management and accounting. Has comprehensive knowledge of accountancy from years of working in auditing firms, as well as broad experience as executive assistant to numerous CEOs; well-versed in office management, recruiting, logistics, and HR policies.